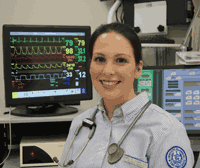 Mission
Transforming health care through innovation in the communities we serve
Learn more about Innovation Grants
Innovation Grants
The IBC Foundation is committed to leading change in health care.
Through our Innovation Grants initiative, we support projects, pilot programs, and research initiatives that will significantly advance the practice and delivery of health care.
Fostering innovation will result in the development of new models and standards of care and ultimately produce a more viable and effective health care system.
Advancing health care
Each year, the IBC Foundation will invest in a select number of projects that aim to make a meaningful, lasting, and measurable impact on health care. Our current grant-making priorities include:
producing evidence-based medical research that informs practices in the health care sector and improves health care quality, health and wellness, and access;
informing public policy and awareness by defining universal changes needed to address root cause issues;
convening key stakeholders in developing collaborative approaches for improving health care access, affordability, and quality;
piloting new models of health care delivery;
developing innovative approaches in nursing education.