Strengthening Health Centers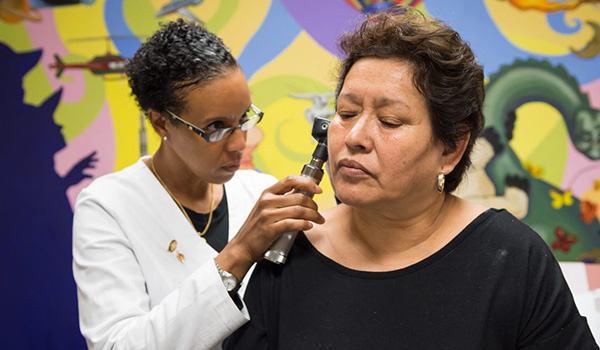 Blue Safety Net Grants
Since 2011, the Blue Safety Net program awarded more than $30 million to more than 70 private, nonprofit community health centers across Southeastern Pennsylvania. These low or no-cost health centers work to increase access to care in medically under-resourced communities, improve patient coordination and communication, innovate more sustainable approaches to care, and promote projects and initiatives addressing health care disparities and barriers to care.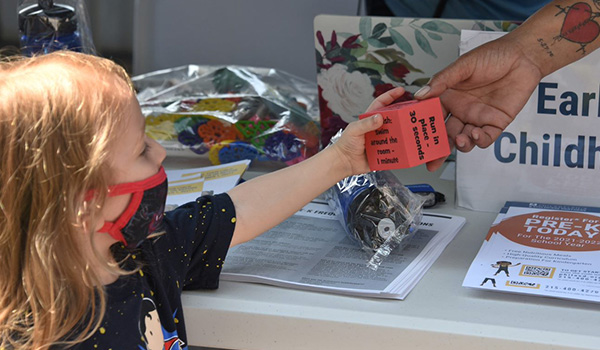 NCQA Health Equity Accreditation
For the first time ever, private, non-profit health centers are pursuing the National Committee for Quality Assurance (NCQA) Health Equity Accreditation with the Foundation's support. This accreditation provides a framework to advance equity in organizational culture, operational process, and the delivery of care. The Foundation's investment and leadership in this initiative benefits socioeconomically and gender diverse populations who rely on these health centers — starting in Philadelphia, with the potential to expand to nearly 1,500 health centers nationally.
Expanding Mental Health Resources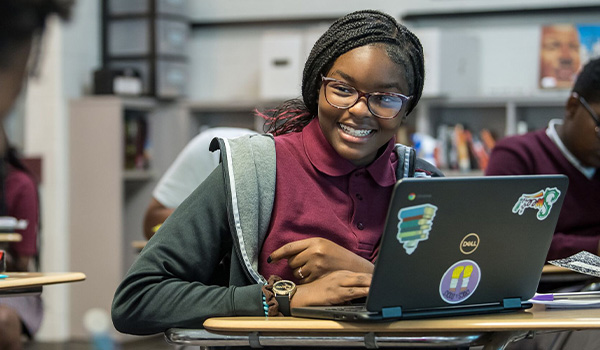 School-Based Mental Health
In collaboration with Children's Hospital of Philadelphia (CHOP), the Foundation is supporting an integrated tele-behavioral health model for students in Philadelphia schools. The program was piloted at Girard College, a private residential school for 1st-12th grade students — 80% of whom have experienced some form of trauma. In the initiative's first year, more than 300 individual counseling sessions were conducted and more than 200 students with untreated behavioral health needs were referred to care.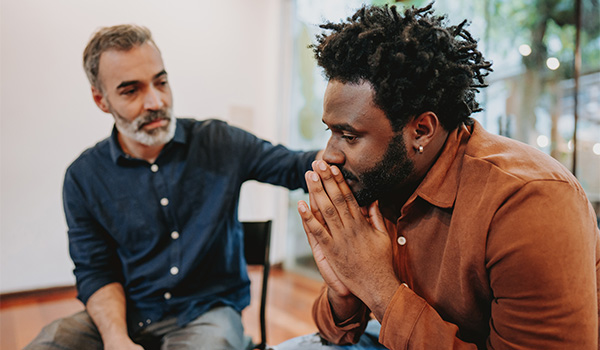 Mental Health Support For Nurses
Nurses and other frontline workers are dealing with stresses and challenges unlike any time in recent history, and need additional mental health resources and support. The Foundation collaborated with Trinity Health Mid-Atlantic on a program with NeuroFlow, a mental health software company based in Philadelphia. The program provides access to on-demand tools as well as care coordination for more than 2,700 nurses and frontline healthcare workers. When the healthcare workforce takes care of their own needs, they can provide an even greater quality of care to others.
Addressing the Opioid Crisis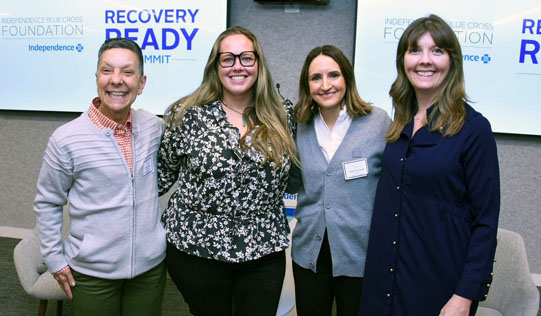 STOP Program
The Supporting Treatment and Overdose Prevention (STOP) initiative seeks to end the stigma of addiction and increase equitable access to community-based treatment and recovery resources. The Foundation's funding spans across a range of partners and programs — like studying the efficacy of connecting emergency room overdose survivors immediately with treatment programs. Or promoting prescription drug takeback programs. Or expanding access to resources available to those affected by Opioid Use Disorder (OUD) in our communities.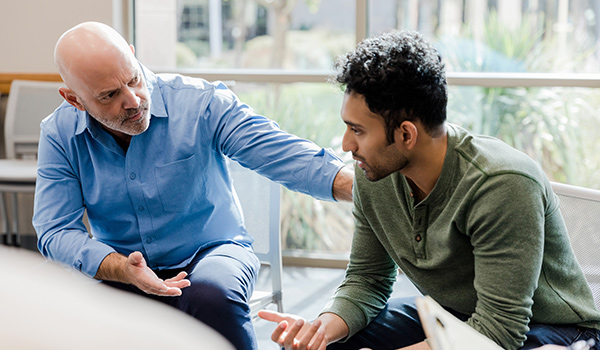 Collegiate Recovery Support
The Foundation committed $1 million to establish and expand recovery support on college campuses. As a result, Pennsylvania is now the fastest growing and leading the nation in the number of Collegiate Recovery Programs.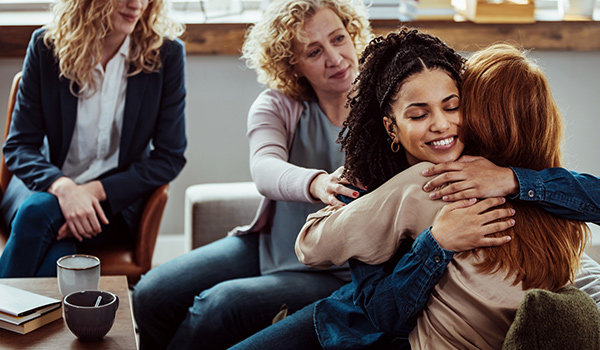 Someone You Know® Podcast
Stigma often discourages people from seeking help. The Foundation is working to reduce the stigma surrounding Opioid Use Disorder (OUD) by highlighting diverse and inspiring stories of recovery. The Someone You Know® podcast is hosted by our executive director, Heather Major, and reaches listeners across all 50 U.S. states and in 57 countries.